Welcome to MAHC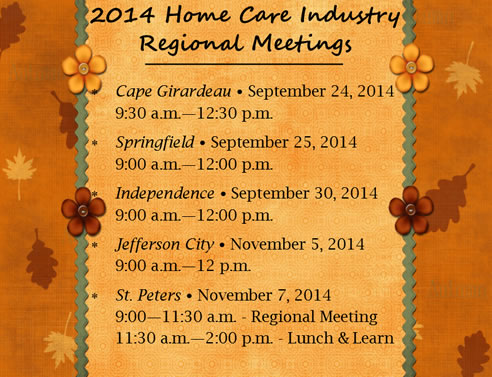 Click Here for Brochure & Registration Form.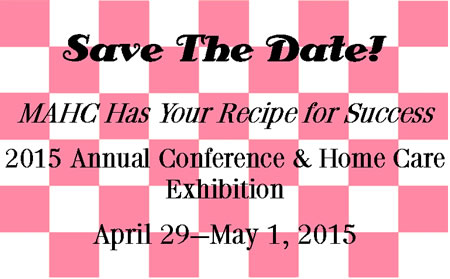 Call for Presentations now available - Please Click Here

THE CARING CONNECTION
2014 - 2015 Aide Teleconference Series
September 11, 2014 - June 11, 2015
Click Here for more information
The Aide's Role in Understanding Patient Abuse and Neglect
October 9, 2014
Click Here for Flyer & Registration Form

ICD-10 Preliminary Edition Coding Manual
Click Here for the MAHC Member Discount through Decision Health

Clinical Procedure Manual, 18th Edition
MAHC Member Exclusive Discount
(through MAHC's partnership with the Visiting Nurse Associations of America)
MAHC Members - Click Here for order form

GREAT NEWS!


MAHC's Multi-Factorial Fall Risk Assessment Tool
validation study results have been published.
The MAHC-10 Tool is now ready for use!
Click Here

to learn more and to access the tool

.
The Missouri Alliance for Home Care is Missouri's largest trade association representing the interests and concerns of home health agencies, home care companies, hospices and private duty companies.